Hot! Range Of Fabsta Teas
If you are a tea lover and can't imagine starting your day without a cup of tea, you will absolutely love Fabsta's range of teas. Choose from Special Tea, Kadak Tea and Select Tea variants available in 500gms and 1 kg packs. Fabsta Special Tea is a refreshing blend of aroma and taste. It is also a hot favourite amongst our customers.

Fabsta Kadak Tea uses leaves from the tea gardens of West Bengal and Assam to bring you the strong cup of tea you crave everyday. Fabsta Select Tea is a premium blend of aromatic tealeaves that arouse your senses.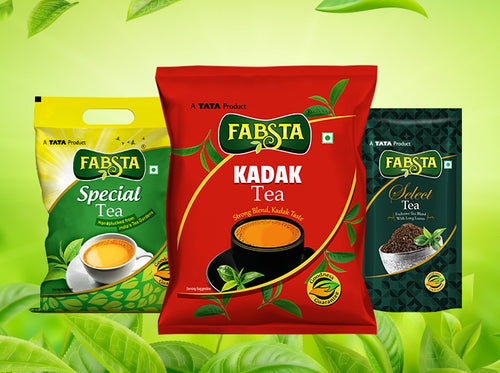 Fabsta Tea
view Ebook